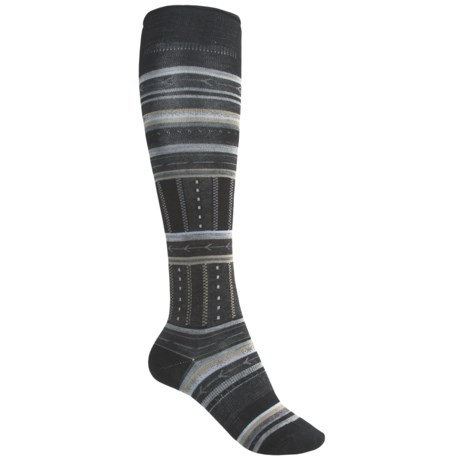 These are great socks!
Reviewed by Cyber_Pixy from Southern Oregon on Tuesday, December 24, 2013
These are great socks! the wool is super warm without being bulky. I love these and they are stylish enough to love the look of them peeking out of the top of my boots. The only think I would change is that they are snug. I ordered the correct size for my shoe size but found that the calf is a little snugger than I'd like. You'd think that manufacturer of outdoor socks would know that we outdoor types sometimes have more muscular calfs. All in all, I give these a big tumbs up.