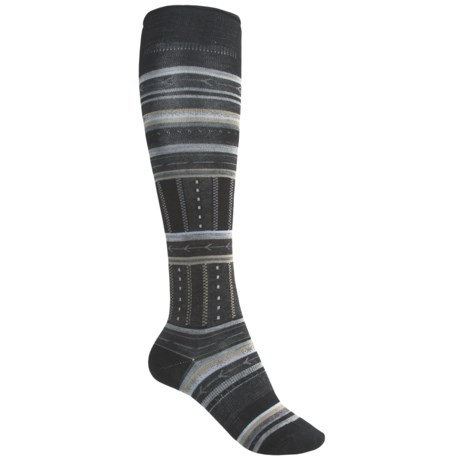 Should not be dried in dryer, as instructions show
Reviewed by Lisa from Wisconsin on Friday, January 17, 2014
I bought these socks for my daughter. We got them the night before she had to leave for an outdoor trip, so we washed
and dried them as the instructions showed, in the washer, then dryer. When we pulled the four pair out of the dryer, they were
all so shrunken that my daughter couldn't even get them up past her calves.
So she never did end up being able to use these for her outdoor trip. Luckily, we bought other wool
socks that went through the dryer and did not shrink like these.

It would be great if the care instructions on these socks could be changed to say "hang dry - do not dry in dryer."
Something like that...