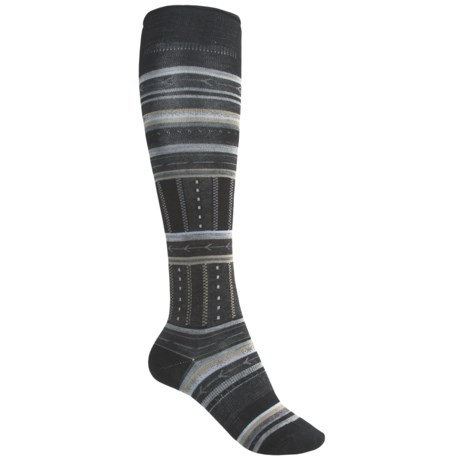 Wonderful Smartwool product, but does not fit over my athletic calves.
Reviewed by Miata_Nina from Weymouth, MA on Sunday, January 19, 2014
Of course, I wanted these knee-high socks to be perfect for me. Alas, it was not to be. I gave them to someone who's daughters have less muscular calves. They were very tight when I put them on over my calves. I wore the for a few hours and determined that they were way too tight.

Everything else about them was just fine...