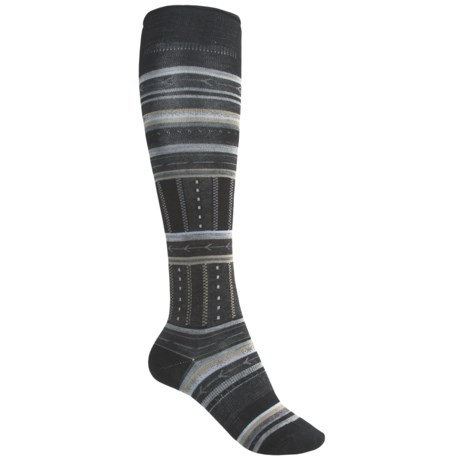 Cute, but really tight.
Reviewed by Brittles888 from Alaska on Thursday, February 6, 2014
These socks are really cute, and I love things made out of merino wool, but I just put them on and they are very very tight on my calves. Like, compression socks tight. I do have muscular calves, but most socks still fit me fine. It actually hurt getting these on. Once on, they seemed tight but OK, but I'm not sure how they are going to feel after a day of wearing them. My calves measure 15 inches at the biggest spot.