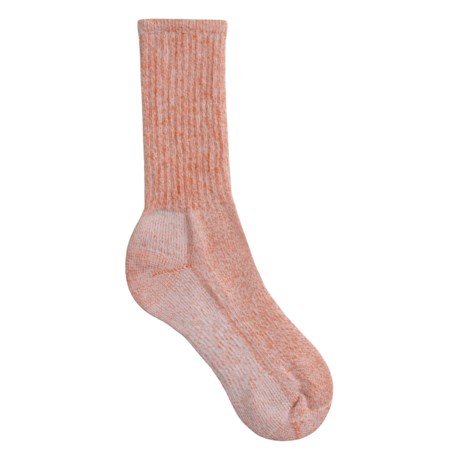 My favorite hiking socks....but they've changed them recently. These are still good, but not as good as the ones I got last year.
Reviewed by sierragrl from mammoth lakes on Sunday, August 30, 2015
I like these socks a lot. They seem to be the perfect weight for hiking. I would prefer a slightly lower top part, but I just roll these down and it creates a nice barrier right at the tongue of my boot. I bought my first 2 pair about a year ago, and they're still holding up. I wanted to buy more of the same, but my recent order, which had the same item number and color, are slightly different.

The color is off a bit and the crew part of the sock is about a half inch longer. Which rolls up into a bigger 'ball' at the tongue of my boot. I like the old pair better.

I thought maybe I didn't order the same sock, but I checked the item number and they are exactly the same. I hope they go back to the old 'style'.

Still, its a good sock for hiking, and seems fairly durable.