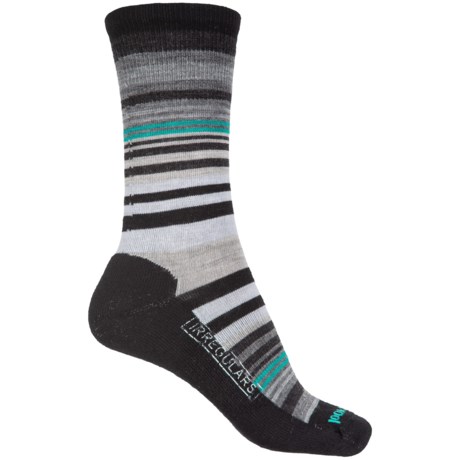 Best socks ever
Reviewed by Berkeley Baker from Berkeley on Saturday, March 22, 2014
My family has always been a bit Swartwool-mad, and I've never understood why.
Until now. I ordered a box of socks (no, really. 34 pairs) for gifts and a few happened to find their way into my sock drawer. . .
I LOVE the blue Jovian stripe. They're super comfy and so pretty! Now my boring work clothes have a dash of fun about them.