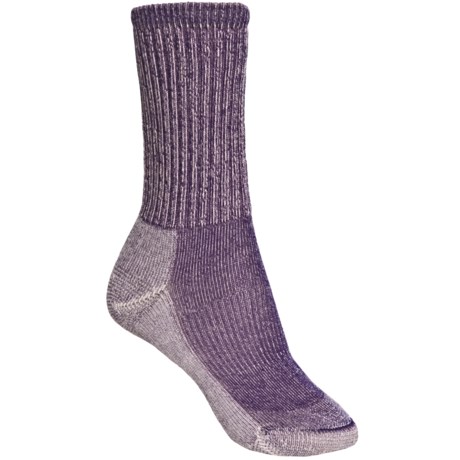 The SmartWool Light Hiking Socks should keep your feet warm during early November hiking.

These socks are made of light-weight SmartWool, which tends to be for summer hiking but may be warm enough for November hiking depending on the weather in your area, your body temperature and your activity level. Some customers use them for hiking and hunting in both summer and winter. The thickest part is in the footbed,. For cold weather, SmartWool makes heavyweight socks that are warmer and thicker.

The shoe size for the Point 6 Public Safety Division Patriot Socks for medium is 6-8 1/2, whereas large is for sizes 9-11 1/2.

If you wear decent shoes or boots, the answer is yes. I am assuming you are somewhere in the west-northwest and may encounter light snow. Sock has nice hefty reinforced toe area and sturdy heel. In California, they also dry pretty rapidly (overnight) after washing.