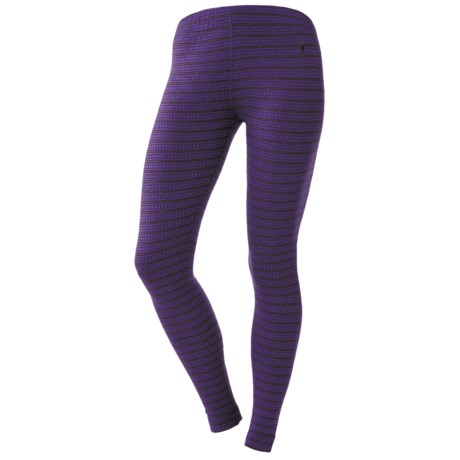 Yes, the waistband is covered in fabric. The cuff has no elastic, it's just hemmed.

The waistband is covered with fabric yes, it covers a 2" piece of elastic that is not binding and holds well. The ankle cuffs do not have elastic, just a flat hem. They are awesome and warm and I just skied in them yesterday and they were great.

Yes it is & very comfortable! There is no cuff, flat seamed so there will be no extra bunching in boots (adorable with knee boots) or ski boots.; Have worn both ways ~ fabulous.

Yes the waistband elastic is covered in the stretch wool fabric. It's wide and comfortable. The ankle cuffs are not elastic, but the fabric is stretches perfectly. I I've these woollies.

The waistband is fabric covered, and I'm not sure it has separate elastic in it--the fabric itself is stretchy. The cuffs are the same stretchy fabric as the body of the legging. They stay up very well, and I have one pair that's five years old and just starting to wear out.

Hi, the waistband is about 1 and 1/2 " thick and is covered with fabric (self fabric) and is very soft and comfortable and holds them up well. The ankle cuffs have a turned up hem of about 1/2" with no elastic but they stay in place very well. These are the best merino leggings I have tried, I own 4 pairs plus they are 250 wt (medium weight) and great for winter or as leggings in fall.

Yes the elastic band around the waist is covered by the fabric. The cuff is moderately elastic, but nothing really noticable. Enough to keep them in place, but nothing near the waistband.