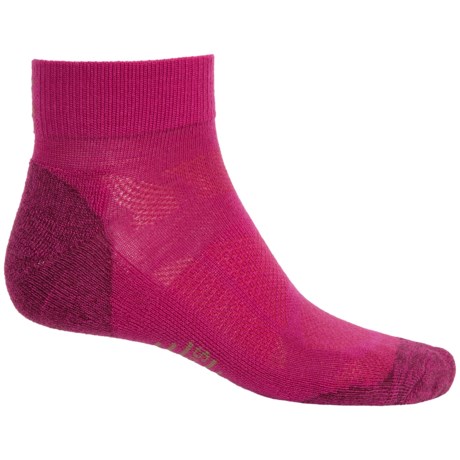 I wear an 81/2 shoe and always taken a medium sock. This sock size is supposed to be 7 to 91/2 for the medium.
The medium was very small for me. I exchanged for large and the fit is reasonable. But still could be a little larger.
Hope that helps.

Medium - assuming it's a sock for women and not unisex.

I wear an 8.5 and have size M. They fit fine.

I wear a women's 9 1/2 and the medium socks fit well.

I wear a 9 shoe I find the Large sock is more comfy than the medium. They do shrink slightly so don't throw in dryer.

If you hover your mouse over or click on the sizes the corresponding numeric size will be displayed.