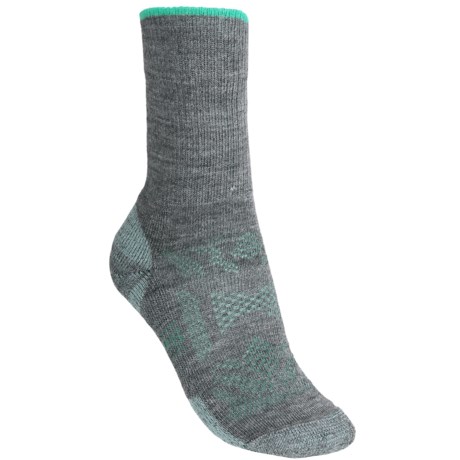 Hi,

Not a thin sock like you'd wear in the summer, but a slightly medium weight. You might be able to slip into your regular walking shoes because of their lighter weight. Not bulky at all, Feels snug on my feet, which is nice. Hope this helps you decide.

These socks are just right, not thin but not thick. They are very comfortable and fit very well. The socks were good for walking with tennis shoes or
hiking boots. I really love these socks and would definitely buy again.