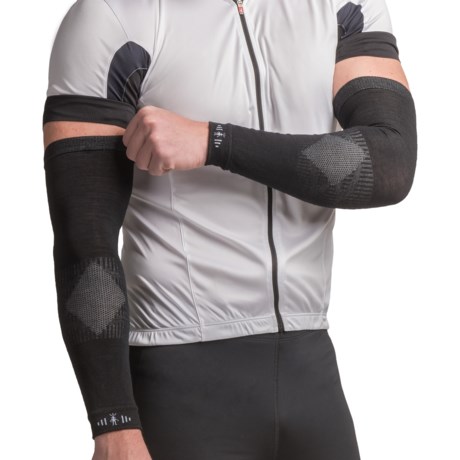 For which size?

For the small/medium size, the width around is about 7" unstretched. Since this is a knit warmer, it stretches quite a bit. The small/medium fits my 13" arms well while staying put.

I don't know the width of it, but it does stretch quite a bit. You want it a bit smaller so that it stays up.

On the size Small/Medium, the upper arm opening measures 8" unstretched. While I've got the measuring tape out, the length is 15.5", and the wrist opening is just under 7".