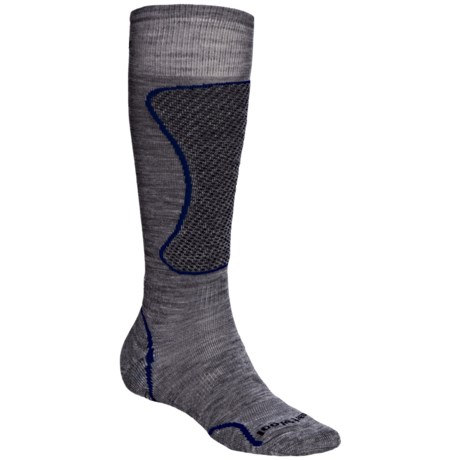 The warmest of the SmartWool ski socks will be the Medium /cushion as it will be thicker, add more padding on the shin and insulate more. I use these and while it is cold at the start of the day, once I get going my toes, which have bad circulation, warm right up.|The item # for the socks I recommend is #1919R

I used Smartwool PhD Light Ski socks to ski in a snow storm, and my feet did feel dry and warm. However, these socks are a bit thick and feel tight in my ski boots. For regular skiing, I have used the Smartwool US Ski Team Light socks because they are thinner. Although both socks are "Light", the US Ski Team socks are thinner.

I have worn about 6 types of Smartwool socks in a moderate climate and the Medium Hikers seem to be the warmest.