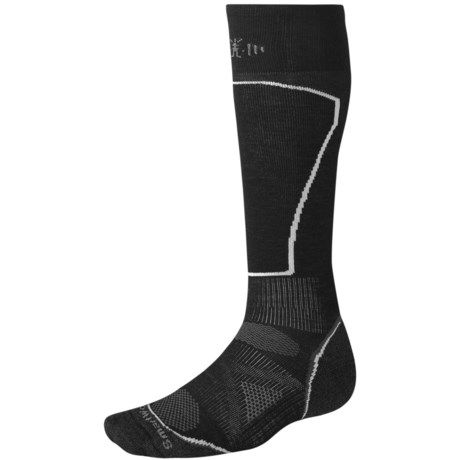 Form what I have seen, nothing specific within specs and description...

These aren't classified compression socks.

Great sock! Light weight and very warm. Perfect for skiing and boarding.rery .

I don't know. The socks fit snug and wrinkle-free; i.e., no blisters from a bunched up sock against the snowboard boot. Granted a ski boot tends to fit even tighter than a snowboard boot.