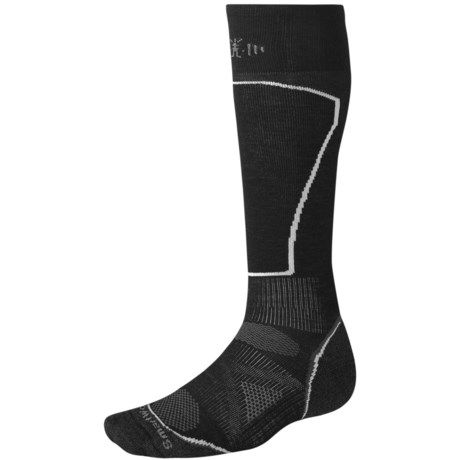 I bought this as a gift for someone, and I didn't know it was irregular. The recipient informed me but also said there weren't noticeable differences in the product.


I bought two pairs of these in September. The pair I'm wearing didn't have irregular marked on it. Just checked the still unused pair and it does. Since the description doesn't say anything about them being irregular as far as I could tell, it seems like STP neglected to mention this. Still, I got them for a great price and the irregular pair looks fine, at least to the eye.

Check with customer service and see what they tell you, I would be very interested in hearing what they say.

It will wash off after a few washes. Nothing is actually wrong with the socks that I can ever see, but it doesn't meet smartwool's quality control in some way. 100% of my Smartwool socks are irregular and I have 0 issues. It does say irregular in the item description at STP.com

The description clearly states they are 2nds...thus the Irregular stamp. The flaws in mine were very minor cosmetic blemishes that do not affect fit or performance.

I never have been dissatisfied with the "irregular" smart wool socks I have received. Never seen any thing vaguely irregular either.

Mine did, too. I personally don't care, but it's unfortunate that it is not clearly stated.

I do not recall mine saying IRREGULAR. However, I do have 3 other pairs purchased from STP that do and only see one visible flaw in one pair! The description does say seconds, so there must be some slight flaw somewhere, doesn't affect the sock at all!!

When you ordered the sock, there would have been a notice on the screen that said (2nds). It would be I the same spot as the "close outs" or clearance designations...
All it means is it there is a slight blemish when these socks were made, and is not really noticeable, or affects the performance of these socks.
Mine also say irregular, but they work perfectly..

It was a surprise to me also! I did not note in the online description that these were not first quality. I felt ripped off and embarrassed to give them as a gift as I had planned.