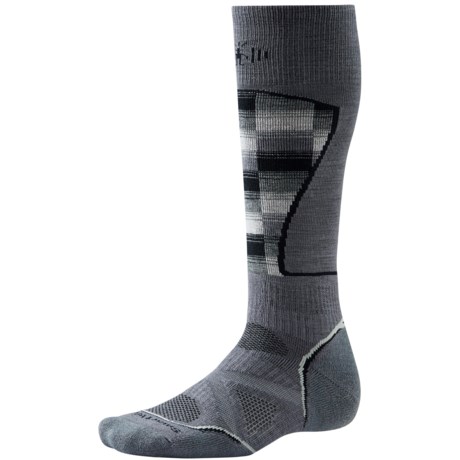 Smartwool socks are true to size, I got these ski socks in Large for my son who wears Men size 10. I get Medium for myself who wears Women size 7. Large could be too big for your friend.

I wear about the same size and I hate large socks because the heal always ends up riding up my achilles. There are plenty of great, nicely priced socks on STP that would fit appropriately that trying to get them to shrink right is too much of a gamble.

Due to the nature of socks, she could surely wear them, but they would be too big. The heel may be up a bit high on the back of her leg, but if that doesn't bother her then there probably wouldn't be a problem.