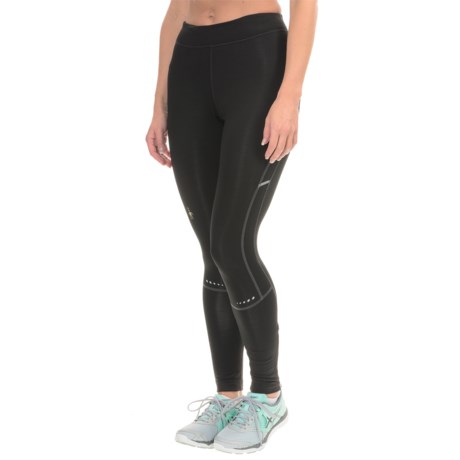 Yes and no; there is a continuous elastic drawstring. However, I'm not sure how you utilize it except by cutting it, but then there isn't much available to actually tie them without being super tight (if that makes sense).
I am built like a block (no waist); the waist is a bit snug on me. That being said, if you have a waist at all, you'll be fine. Important to note: I am a Large or XL in the baselayers, but I have a medium in these tights. Had I ordered a large, they would be way to big; they fit perfect. I am 5'8" and have muscular legs.

These do not have a drawstring at the waist.