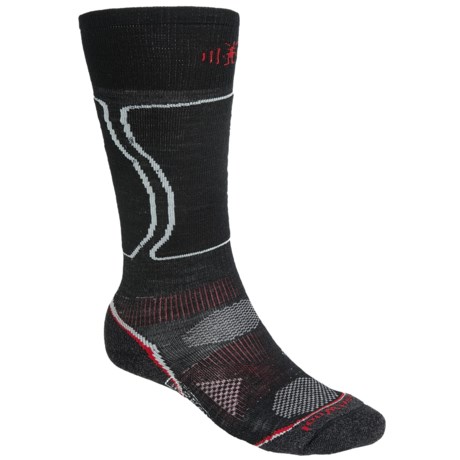 I wear a women's size 7 dress shoe, 8 running shoe. The medium sock fits great.

My shoe.size is 10.5 US. When ordering socks, take the thickness of the sock into account. Hence, a larger shoe is necessary to accommodate the sock. Remember when adding additional layers, you need to consider this. I will go outdoors with different layers. For example, today it was 35° out. With blue thermal top and bottoms with walking shorts. The outfit was very flexible in transition between indoors and out. Excuse me, I essentially live in this attire.

SmartWool has a sizing chart at http://www.smartwool.com/sizing. In my experience they run true to size.