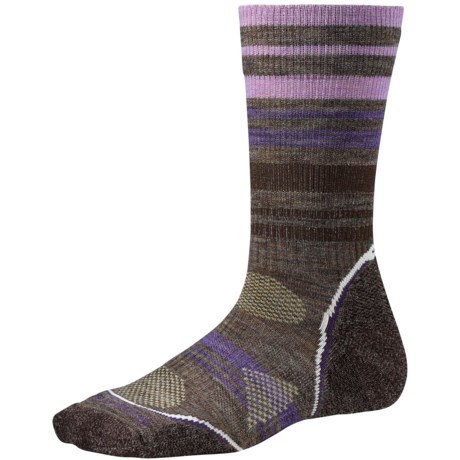 Niki, wish I could assist you more. These socks are in Wisconsin and we are in Texas right now. I can tell you that I ordered them in the turquoise color which is quite rich. No problems with either fit or wear. Would order more without any reservations.

I honestly don't remember. But I have bought irregular ones before and never know the difference. I have worn them and they feel and look fine.

the product description begins with 2nds
which is not the same as "irregular"
I had one experience with discovering that the flaw in some smart wool seconds did affect the wear of my socks. My wear spot is my big toe area and that was the thin spot in some hiking socks I purchased. After grumbling to myself about the risks of buying seconds I realized I had saved so much money over the years that a couple pairs that didn't give me great wear didn't begin make a dent how much I had saved over the years. Then I got out some yarn and darned the socks because, by golly, they were perfectly good socks except for the hole in the big toe.
So I am still buying smart wool seconds but with an awareness that I may once again find that the flaw that made them seconds affects me directly.