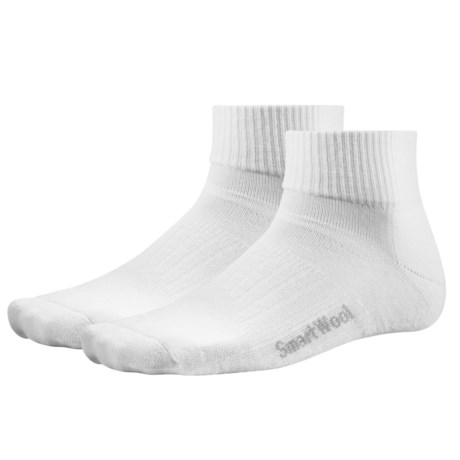 The cuff covers my ankle bone and maybe 3/4 of an inch above. Definitely not a below the ankle, but no way near a crew.

The do come up about an inch above the top of my ankle bones. Since I like a little ankle protection from small gravel, grit, and pebbles when on a bicycle, that is fine with me.

These are just above the ankle.