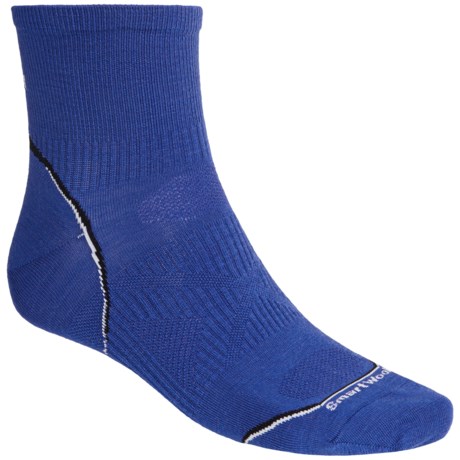 If this were a knitting question, I would have to answer that it does have a seam. From the standpoint of practical functionality, the sock is "seamless." One does not experience the seam at the toes, or anywhere. A "princess" would sense the embroidered letters for SMARTWOOL before sensing the seam. But then, I am but a humble peasant who runs miles and miles, not one who requires a high stack of mattresses...

They do have a seam, but it is so well made you cannot feel it, I had to look closely to distinguish between the seam and the embroidered Smartwool logo. They are thin, light, and very comfortable for either running or Insanity workouts.

No.

NO! The top about at place just before toes meet foot is a sewed seam. No seam on bottom of toes. I have had no problem with the seam and have these on everyday.