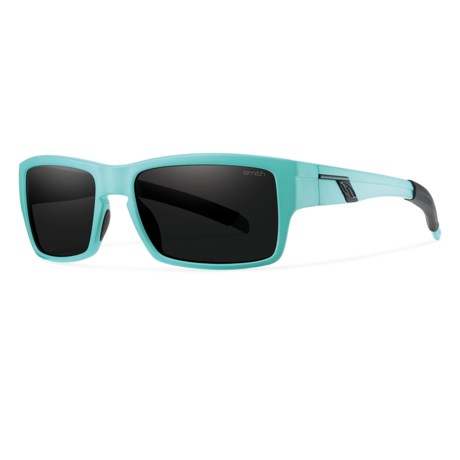 Say it with me...... I am an Outlier
Verified Buyer
Reviewed by Aaron B from NH on Monday, June 29, 2015
That's right, you're bucking the trend.. you're an Outlier! ...A word which Chrome thinks should be replaced with "Outlive".. which would also be a good name for a sunglass frame design. But I'm not here to review the 'Outlive' - glasses you're supposed to be buried in, such as to shade your eyes in the afterlife; I'm here to review the 'Outlier'! Glasses for people who think outside the box and march to their own drumbeat resulting HUGE success!

Thus far, I'm still awaiting the promised 'huge success', but I'm optimistic I'll get the shipment notification for that shortly.

These glasses are a nice update on classic "Wayfarer" styling, so you can feel like part of the Don Henley 'Boys of Summer' song, if you're so inclined. While you're cruising the boulevard breaking hearts and bro-ing out, you can enjoy the great lenses in these (I also bought a pair with the green Sol-X lenses - and i like those lenses more than the blue Sol-x) as is the comfort level. The glasses are very light as well, so they're comfortable for several hours of continuous wear.

The mirror coating on them is, however, fragile and prone to scratching. It's highly recommended by THIS boy of summer that you only use the supplied cleaner bag to wipe them. This should be fairly obvious, however, because I'm an "Outlier" I was like 'that won't happen to me!' so I cleaned them on my zippered sweatshirt. The result was clean lenses... apart from a 1/2" long, very deep scratch. Sadly, the scratch was directly in front of my eye (because why wouldn't it be?) and as such, they were not salvageable.

I liked the glasses enough to buy another pair (with green Sol-X which I like more), and will hopefully keep my self-congratulatory 'Outlier-ism' reigned in enough so as to not scratch them this time.
Most helpful positive reviews
Most helpful negative reviews
Similar items and more information in the following areas: