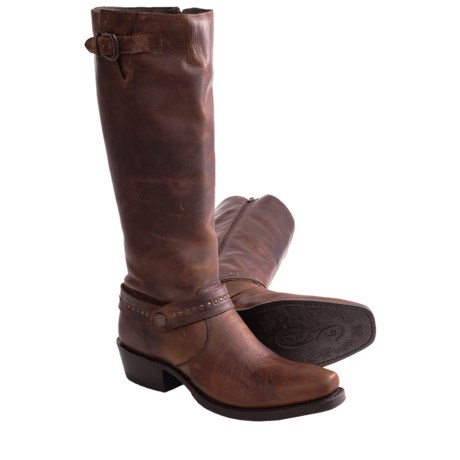 No, the strap is stitched in next to the zipper. Unless you are willing to cut the leather there, it is not removable.

No, it is not removable.

no it is attached

No, that strap is not removable.

No. The strap is attached on each side if the zipper.

No the strap is a permanent decoration

The strap is sewn in on the side where the zipper is, and the metal stud is not a snap, but just a kind of rivet attachment, so the answer is no, unless you had a shoe repair store remove it permanently.

The strap is not removable and it's a false snap. The strap moves it is attached in the front and back on either side of the zipper.