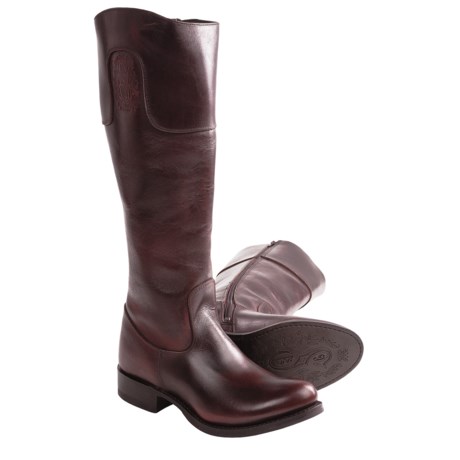 I happened to be wearing the boots today, so i snapped a picture for you of the bottom. The soles are rubber, but there is stitching. I hope this helps.


Yes,it appears to be stitched.I believe they can be resoled.It has a lovely thread stitching, to what type thread I would have no knowledge to share.It is an incredibly well crafted, beautiful boot.

Yes, it is stitched, the sole is stitched while the heel appears to be tacked on. Both however appear to be resoleable.

It looks as if it has stitching through the sole. I hope this helps.