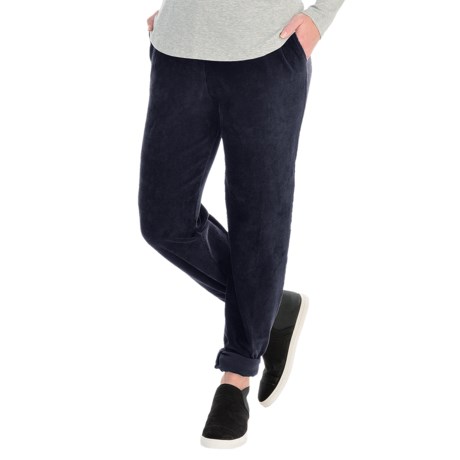 These pants only have two pockets in the back. There are no side or front pockets.

I have several pairs of these recently purchased 10/2013 and they all have pockets on side seams. None in back, just the usual kind of side pockets of a reasonable size.

Yes, they have two front pockets incorporated into the design so they can hardly be seen. They don't have any back pockets.