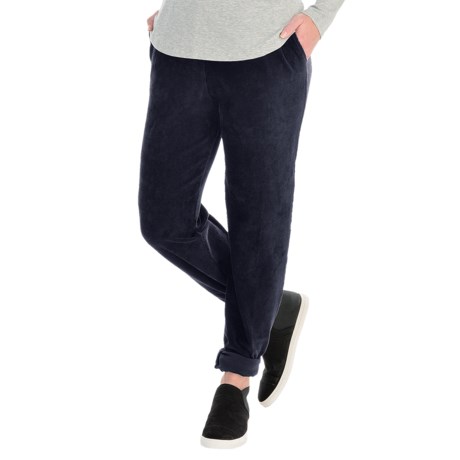 The pants are not sized correctly. If I were you I would order a couple and see one fits. You may have an exchange or more to get the right fit.

Hi...i measure about 37" which i think is really generous for a small.

I have 37" hips and got the XS Petite, plenty roomy, f that helps. So wonderful I bought every color. My usual size is a 6p.

I bought it in a much larger size, so I'm afraid I can't help.

My hips at their widest are 37" and the S's are sorta baggy on me now. I have bot XSs this year.

I have purchased sizes XL, L, and M. So all I can do is estimate your information.

Size XLp (size 18-20 Hip 50" Inseam 27

Size L (sz 14-16) Hip 50" Inseam 29.5

Size M (10-12) Hip 47" Inseam 30.5

No wonder these were second. Yes, the hip on both L and XL is exactly the same. My guess is that the S is about 44-45". They do say it is a relaxed fit. I purchased mine according to the chart, and as you can see, it took 3 tries to get a fit. I hope this helps. Also, they do not shrink.



I have a pair of these. I usually wear size 6 and sometimes an 8 (depends on the brand). In Land's End, usually a "small". Waist is 33 and hips are 37-38. These pants fit me nicely.
Hope this helps.