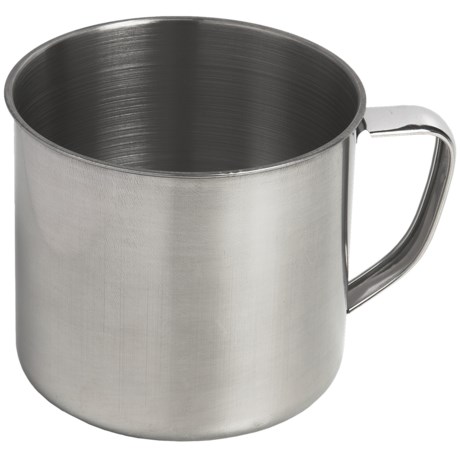 Should I have expected more?
Reviewed by Jeromy Lackey from Texas on Thursday, December 19, 2013
To be honest, I allowed myself to get excited about this cup more than I should have. This cup is nothing fancy. It is stainless steel, but it is not stamped anywhere on it that it's made in the US or by who. The thickness of the cup is similar to a thick aluminum can and was dinged up during shipping. I'm not sure it would be possible to ship this cup and avoid dings.

Also, the cup is only 32 fl oz if you fill it to the very brim. This cup is more like 28oz of usable cupping space.

Overall it is a decent cup for the price and I give it 5 stars for the market of under $5 stainless steel cups.

Am I satisfied with this cup for a price of under $4? Yes.
If a friend needed a stainless steel cup and only had $4 to spend, would I recommend this as an option? Yes.
Do I recommend you buy from Sierra Trading Post? Yes.