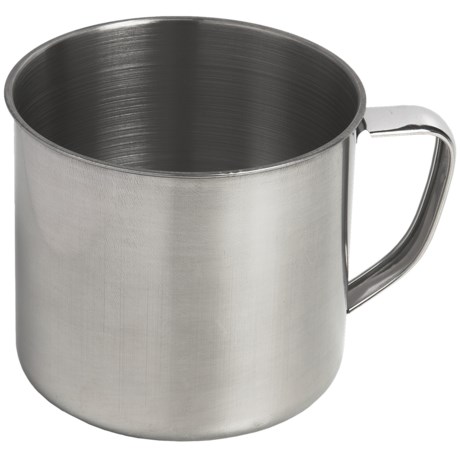 Awesome mug for your morning coffee or perhaps cooking something at the campfire
Reviewed by A from West Coast on Sunday, March 5, 2017
This mug is awesome for my morning coffee or whatever else I am drinking.

Initially, a problem with this mug is that when I first recieved it. The mug was wrapped in plastic and had tiny stainless steel shavings everywhere inside of the mug. It was as if the mug was molded and drilled at the factory and immediately wrapped around in plastic without any plan to remove the shavings for the customer. If you were to swipe the inside of the mug, your fingertip would be covered in tiny stainless steel shaving, as this was what happen to me.

Therefore, I highly recommend that if you purchase this mug that you throughly clean it with soap a couple of times to remove the harmful shavings.