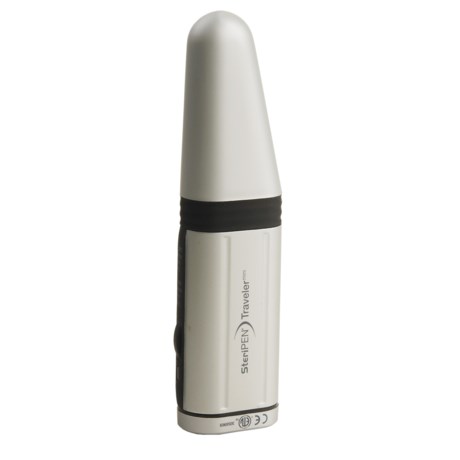 This pen has a longer battery life with regards to how many uses you have. The models we currently have do not come with batteries.|For more information you can read about the traveler at: http://www.steripen.com/traveler|and the traveler mini: http://www.steripen.com/traveler-mini

I believe OPTI means that it has the optical sensor, which is an improved model vs the old model with two metal pads. Only the Adventurer OPTI, and the Traveler Mini have this feature. It apparently makes the model work better in very clean and cold water with little minerals in it.

The 3543C has to Opti Sensor feature, an optical eye to sense the water (contrary to STP's customer service info). Older models use the conductivity measured between two SS pins to insure the device is in water...harmful UV out of water to user's eyes. The Opti is an incremental improvement to avoid false high conductivity readings in nearly pure water.