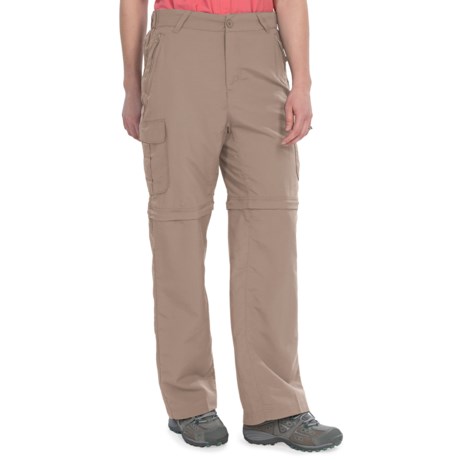 I think these will work. They are looking and very comfortable

I think the elastic waist would work good for you.

My wife has similar body habitus. We had to send for a smaller size that she is used to wearing, but the pair she traded in for fits fine without the "gap" issue.

Hard to say. My hips are certainly not slim, and I definitely don't have a small waist either. The waist has elastic on the sides but a zipper and button on the front, so they're perhaps not as flexible as a totally elastic waist. I generally take a size 12 in jeans and that's what I ordered for these. If anything they're a bit on the roomy side.

These will gap, also, especially after wearing them a while. But they are well made, dry quickly, and the shorts are a little longer which I like. Also lots of pockets. The price is right, too. Hope this helps.

I had to use a belt as the waist was slightly loose. I hope this helps.