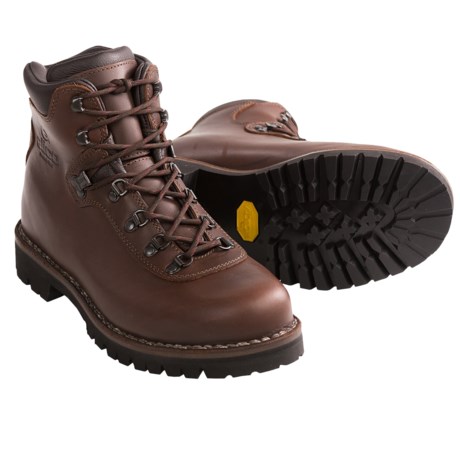 The upper is 6" from the top of the sole to the ankle collar. If measured from the ground it is 7 3/8."
"Fit true" can mean snug to some and a little roomy to others. I wear 11.5 D and ordered 11.5 M. They were just right with medium weight socks and a Spenco insole, ( the insole they come with is thin and a bit stiff). The toe box is, IMO, just right in that I can easily wiggle my toes, but my feet do not move back or forward on steep terrain.

The total height is about 7 1/2". According to information listed under the product Overview/Specs:
Height: 6"
Heel height: 1-1/2"

According to our fit team this item is running true to size.