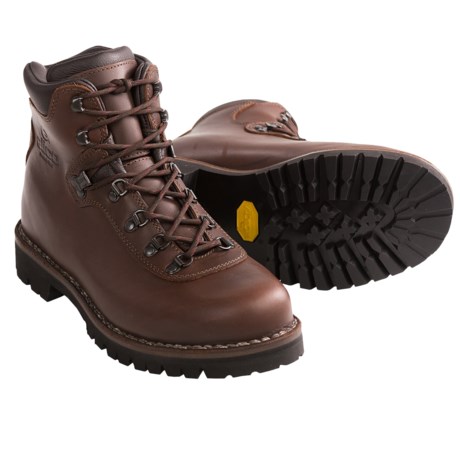 I would recommend sizing up, as you can also wear thicker socks if needed.

As with all boots they should be at least 1/2 size bigger than a perfect fit. These boots have plenty of room to include inlays, I got 1/2 length high arch supports which run from the heel to the end of the arch, thus giving my toes heaps of space so that I can wriggle them to keep circulation going in the cold, and down hills, and it does not feel cramped at all. I used Neat Feat inserts, they are ortho medical ones and quite cheap here in NZ, and have a wide range.

You ask some very good questions. I have flat feet, which I share now, with the majority of Americans, so arch support is essential for me also. I'm a size 13EEE (mutant!), and have worn these all day with both initially thin and then thick socks and arch supporting insoles, so far so good. If your planning on living in them, while hiking, I think going for a half size up might be prudent. These are a fairly straight forward classic design so I would not be surprised If Dexter made a pair very similar back in the day when we used to make things in this country. Mine are stamped "Made in Italy" on the ankle which is another mark of fine craftsmanship. I hope my observations were helpful.