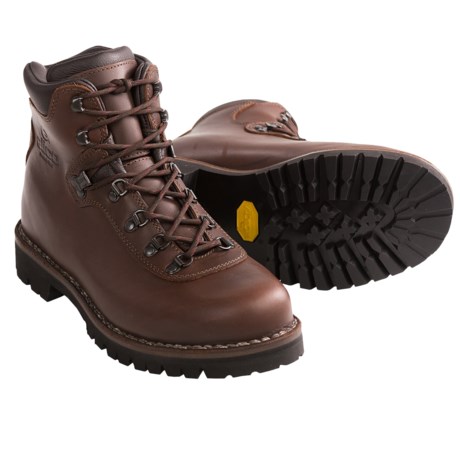 Its like wrapping your feet in cow! Best boot Ive Owned!
Reviewed by Aaron from the trails on Wednesday, February 19, 2014
Excellent first impression. They smell like good leather should. They look great and are obviously well made. Leather is soft where it needs to be and stiff where it needs to be. Boots made a creaking sound the first few days, which dissipated once they were broken in. The insoles are better than average, but I still prefer the Montrail or Happyfeet insoles. I found the montrail enduro Insoles were a good fit for me. I also treated them with Montana Pitch Blend to make them more water repellent. The comfort was good out of the box, but they started to fee really good after about a week. I wound up replacing the laces with gutted para-cord as well, just because i did not like the color. These boots are about as good as it gets, they're all 100% leather inside and out, with exception to the sole and maybe some foam in between the layers. This is one heck of a boot that should last a heck of a long time. cheers.


Similar items and more information in the following areas: