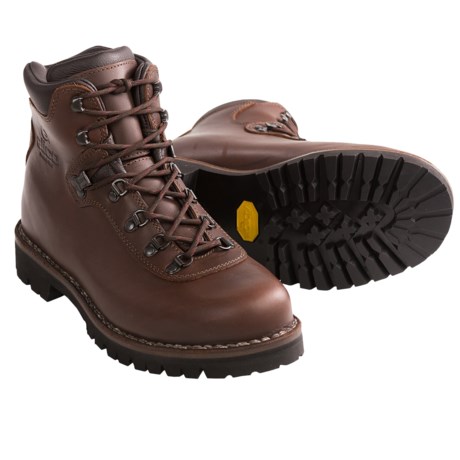 Bad fit, clunky, and man do they squeak!
Reviewed by whupass from Virginia on Saturday, February 7, 2015
First the good part. Beautiful looking boots with no apparent flaws. Strong and supple leather, solid stitching, and overall very impressive appearance.

Now the bad part, which began as soon as I first pulled them on. Immediately my brain said, something is wrong with these. I don't know precisely what. Could be, as other reviewers have suggested, these are factory seconds. I'm an old boot guy from way back, but a cobbler I am not, so I can't speak to the manufacturing process. The size (10M) is correct, but these Alico Summits have too much volume, particularly in the toes. Difficulty lacing as well, because the lace-locks don't work right.

But let's give 'em a chance, thinks I, so I finished lacing them up and walked around the house, then outside, down the driveway and back. Well, that sure didn't take long. Couldn't stand the fit and feel, nor could I take that annoyingly loud squeaking. Replaced them in the box and processed the return with the nice folks at STP.

Experiment thus ended, I then slipped back into my beloved HanWag Tashis, thinking, ah yes, home sweet home.
Similar items and more information in the following areas: