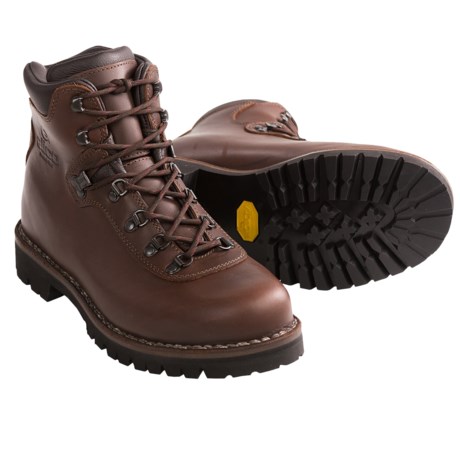 Alico Summit Backpacking Boots
Verified Buyer
Reviewed by dakine929 from Virginia on Monday, February 15, 2016
I've been wearing out hiking/combat/backpacking boots for the last 40 years across many trails on both coasts, along with Arizona, Colorado, Wyoming,Texas and foreign lands across a few continents thanks to Uncle Smedley. Getting long in the tooth, a good pair of boots means a lot more to me than poser status. Also, who I support when buying shoes means something to a few of us.

This Spring I would like to start backpacking the Appalachian Trail in Virginia. Yeah, a veritable highway in comparison to some goat trails I frequented in my past. So why the 4 lb. waffle-stompers from Italy with so many technologically advanced, lightweight boots on the market? I have a graveyard of high-tech boots with very short service/shelf life. I also have to pony up the bucks for my boots now, having been led out to pasture. No more running with Winnebago-sized packs, and minimal noise up said goat trails in 100 degree heat:-).

The Summits are substantial in size, weight, quality, durability and protection. For size, lets just say Frankenstein was seen stomping around in old-school boots like these....no matching Gucci bag on his shoulder. They are twice as heavy as my pair of North-Face Hedgehogs. Quality - best workmanship I've seen in years, with top notch leather, soles, and construction. No glued on soles, shiny stripes, or over-hyped synthetics. With a little care, I won't need to buy another pair of boots in my advanced adventures, and I plan on having a few. Feet are important platforms for those adventures. We need to protect them. My Summits provide excellent traction, foot support, great fit (9W-yes they actually manufacture more than one width), impact protection, and ankle support.

Glancing out the window with a new accumulation of snow blanketing everything, I had a moment to ramble about my latest purchase from STP. I hope this helps some adventurous soul in making a sound decision on foot gear.


Similar items and more information in the following areas: