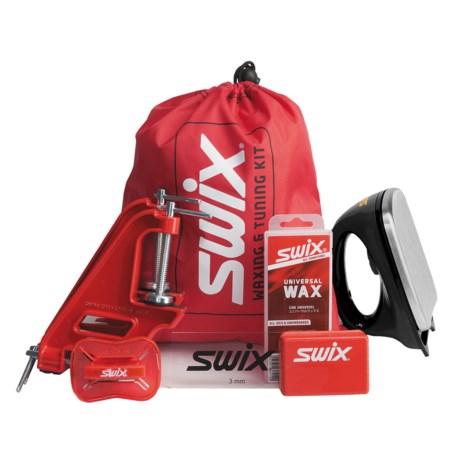 The vise is six inch wide and it can fit some wide ski that do not go over that size.

Skies actual rest on top of the vice. The claps in the picture are for fastening the vice to a surface . Here is a better picture of the set up. Enjoy. http://www.sierratradingpost.com/swix-ultimate-alpine-ski-tuning-kit-with-table~p~3807v/?merch=prod-rec-1869T

The vices are not designed to accommodate the width of any ski. The ski rests on top of the vises when working base up. There are rubber pads that do a 95% kinda job at holding the skis in place. When the sidewalls are facing up, the vices hold the ski in place with a normal vice setup.