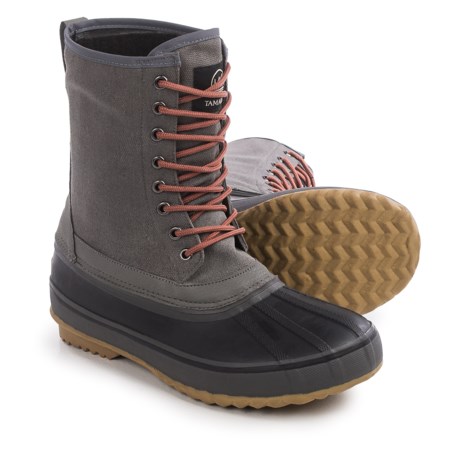 Yes, and adding a pair felt insoles will take up some volume and give additional cushion and insulation.

According to information listed under the product Overview and Specs tab, we recommend half sizes order up.

My shoe size is 13 and I ordered size 13. They fit pretty big, my foot was moving around in them. So I added an Insole (Dr. Scholl's) to fill them in a little and they fit perfect now. You mat be good with dropping to size 11. But I like the added comfort the insole gave me as well.