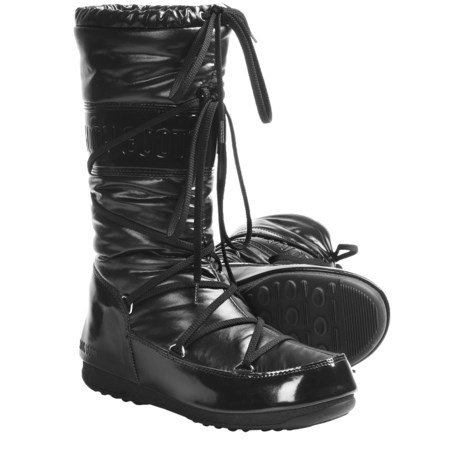 Despite the different name, I think they are the same boot. Can't be 100% sure but the Soft II looks exactly like the W.E. Soft boots I have. Although reviews for the Soft II say to order half to a whole size larger and I ordered my W.E. Soft boots in a size 7, which is my regular size, and they fit perfectly. Sorry I can't be more helpful.

As fat as I know-not much? They are way more "sleek" than regular moon boots! Love them! Really, you should just get them!

Thanks for the info! I think I'll be brave and go with the purple.