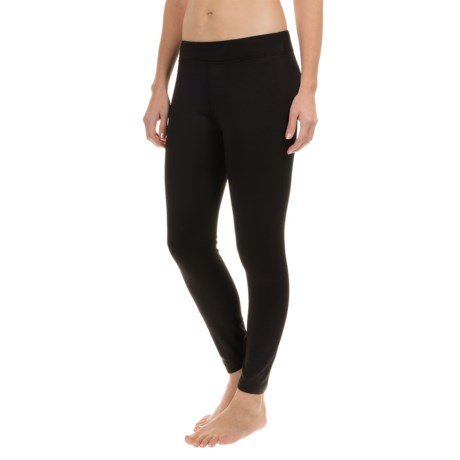 The fabric will have some stretch to it, but i do not think it will be very warm when wore alone..... It is meant to be worn as a layering piece.

The fabric is not stretchy and do not fit as your typical leggings, though they are very warm. I personally would not ware those to figure skating bc these do not sit tight on you.

I think they will be warm enough. I just wore them yesterday on a 6 mile hike in the snow. It was 29-32 degrees with minimal sun and I was plenty warm. They are also very stretchy. The only downside of wearing them alone is that stuff sticks to them...dog fur, hay etc...but I am out on a ranch so you will probably be fine :-) They are super roomy so you may want to go down a size. I am 5'6 and weigh 130 and I got a M, they fit but are not at all snug. Hope this helps!