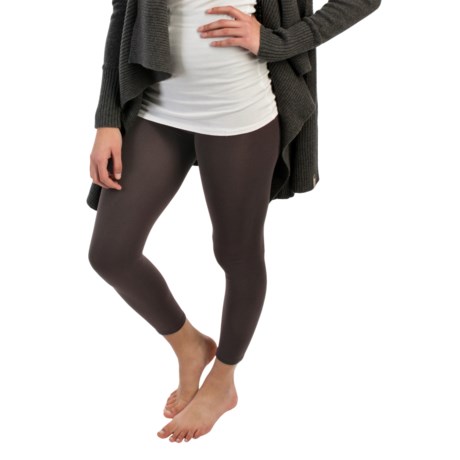 I am 5'7" and 125 lb. I got the Medium, and it fits me well. I agree that these run small. I'd advise you to order the Large.
These are amazing - enjoy being warm!

I would think Large because of your height. Small fits just perfect on my (5'6" and 120 lbs)

I'm 5'4" and 140 lbs and I got a medium (usually wear a size 6 jeans so I usually buy a small) which I think fits perfect so if I were you I'd get a large.

Definitely get the large. I'm 5'7" and 150 with lots of butt and the medium only juuuust fits.

That was my experience. The small felt too tight for me (5'7, 120 lb), the medium fits great, has a good amount of give and I've worn them for 10 hour work days more than once, finding them very comfortable. And perfect for Fall weather. So the L may just work out for you.

I'd say ordering one size larger would be the more comfortable fit.

I would order a large. I am 5'6 and 130lbs and I ordered a small the first time. They are just a little short on me. I think the medium would fit you other than length, but I like mine to go all the way to my ankle.