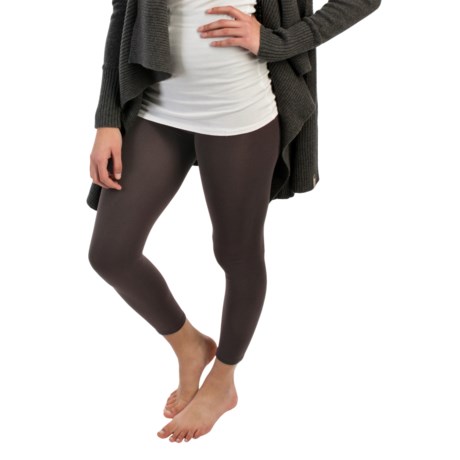 The Terramar Heavy Footless Leggings are 90% polyester, 10% spandex so they will have a smooth feel to them.

Outside is smooth, inside ever so slightly fleecy. Very nice fabric. Heavy for tights, more like heavy leggings.

The fabric is smooth and lightweight.

Smooth, not fleecy. Medium light fabric. Like bike tights or a long underwear layer, but no seams on the legs - dressy enough to wear in a way that shows with a long sweater or short skirt.

The outside finish of the tights is smooth and a little shiny. The fabric is thick and opaque like leggings. The inside is a very soft fleece. This is definitely not thin like a stalking.