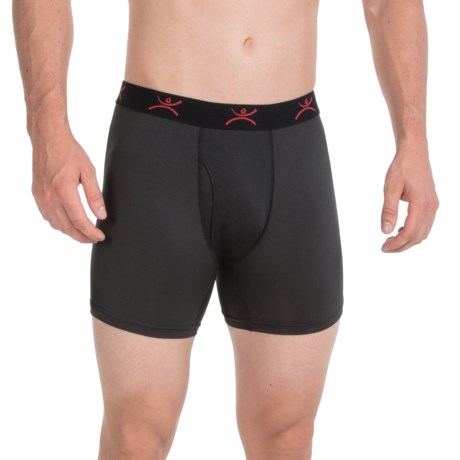 Although we didn't purchase any size mediums, I can tell you that the outseam on a large is 14". I hope that helps gives you an idea of the size.

I ordered large, the out seam from the bottom of the waste band to the bottom seam is 9 1/2 inches.

WAISTBAND TO END OF LEG IS 11 1/2 INCHES LONG.

There's no seam but the outside of the leg on size large, top of waistband to hem is 14 1/2".

Without a ruler I would guess 13-14 inches.

I don't know. I just follow the waist size.

on an XL the outside measures 13 inches from top of waistband to bottom of leg cuff. I would call these shorter than typ[ical boxer briefs but still boxer briefs.

I bought the Large size.
the ouseam is 32cm(from the rubber band to the end of outer leg),
the both inseam is 11cm(from the joint of leg to the end of inner leg),
the middle between inseams is 9cm(between the joints of each legs).

for the reference,
my height is 186cm, weight is 120kg.
the fit of the underwear is the best I have had before.

The Out-seam is approximately 12"