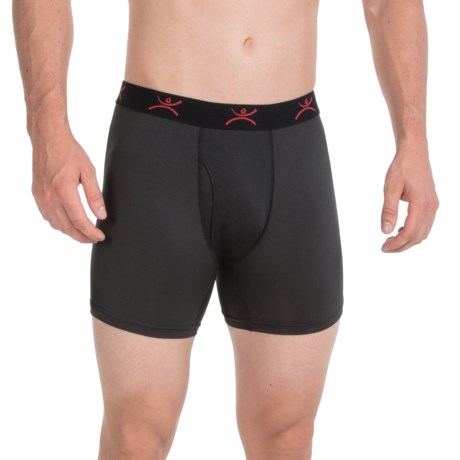 Well designed and a great fit
Verified Buyer
Reviewed by Steve the sailor from Portsmouth, VA on Monday, January 25, 2016
The Terramar underpants have a very good fit, allow your body to breath while working out and still hold their shape after many washings.

I am 62 and have worn cotton underpants all of my life and am very active sailing, kayaking and biking. Most days during all but the coldest months of winter, I have to change my cloths (including underwear) several time a day, as the cotton underwear is ringing wet from the workouts of my daily adventures. I have replaced all of my underpants and undershirts with moisture wicking material and am very comfortable after the workouts, as I am no longer wearing wet cotton underpants.

In making a choice of underwear, I had to spend time and money to try different brands, but once I tried the Terramar product, my underwear search was over.