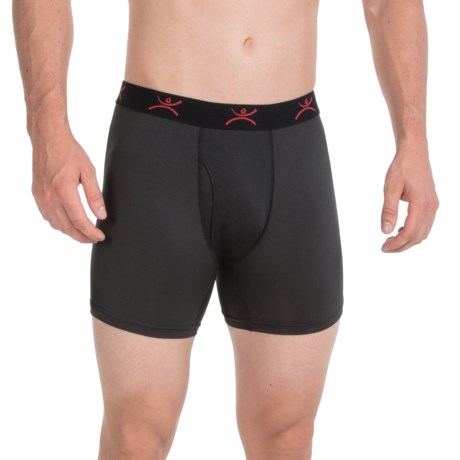 Now TWO generations in my home will only wear these!
Reviewed by TheBob_1 from Virginia, foot of the Blue Ridge on Friday, September 9, 2016
Best I've found in 56 years! Never thought much about my underwear to be honest, but now these are all I will wear! Unlike conventional cotton, these are not bulky, don't absorb or hold perspiration, and generally feel great overall. They fit against your body but are not restrictive and do not bunch. A little mesh-like material on front for some comfort and ventilation, and waistband is very comfortable and doesn't roll. I don't want to say anything bad about this brand, but the mesh version of these would be excellent to, but for some reason Terramar puts in a slightly narrower (and therefore slightly digging) waistband in those, so I will stick with these - tried and true!

Bought a pair to try a few years ago, loved them right away, and immediately ordered more. My son, at the time 12, tried a pair on and he will not wear anything else now either! Its hard to explain because no one feature in particular stands out, but this is one of those products that I make sure to have more than enough of and hope they never change a thing about them. As they say, if it ain't broke, don't fix it!