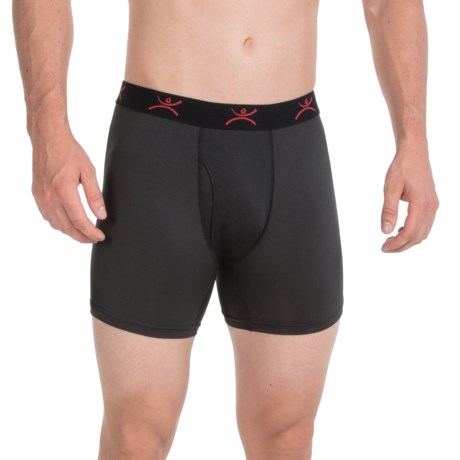 Be wary of sizing
Reviewed by Steve E Wander from Los Angeles on Wednesday, April 4, 2018
I bought one pair to make sure they fit right. This in itself is a point worth focusing on. I'm a 36 waist pant. I ordered a size small! I own another style terramar underwear, and ordered a medium. I prefer good "support," so I decided to try a small.

Fit was perfect! Good support and not too tight. I ordered three more pair. Fit was bad!!! Too tight, which I suppose is understandable.

Then again, the first pair was perfect! The other style of Terramar underwear gave me the same problem. First pairs were perfect, secondary order not.

And yes, I ordered the exact same style. And I ordered them a few days later.

In closing, if the fit was the same, as you would expect when ordering the exact same style different times, this would be a five star product!