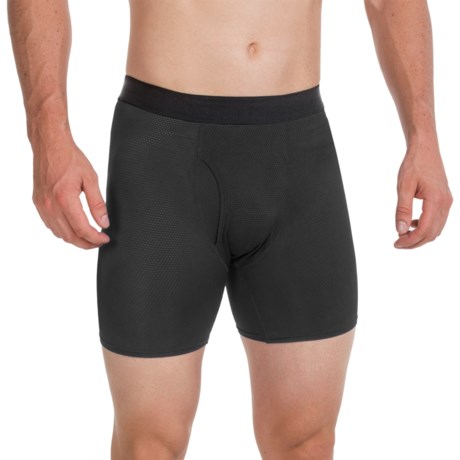 i noticd that too! its just the photo. i have several colors and they are identical

I got all 3 of the other colors and they actually had a little longer inseam than I thought they would from the picture. Unfortunately I can't tell you exactly how the dark loden compares to them since they were out of my size in that color. Not sure if this is helpful to you or not.

I believe they are longer.

Matt, I bought the boxer briefs in black and gray. I measured the inseam and its about 5 inches. I also wear UA regular and mesh boxer briefs with a 6 inch inseam, and these feel as good as those. They do fit tighter than UA, but not uncomfortably tight.

The inseams do vary slightly and the loden has perhaps the longest inseam. The grey has the shortest in my experience. Hope this helps

While I only have the grey pair, I cannot speak to the Dark Loden. However, I think the picture is a little misleading. I don't believe the inseam is actually that short. I am also speaking to the medium pair.