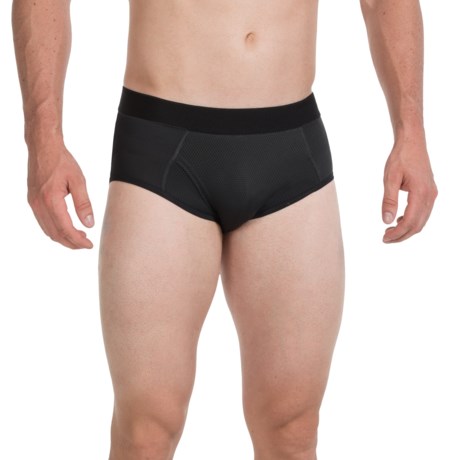 One in a package. Current price is $9.95. In the past these have occasionally sported an additional discount, and I have paid price between $6-$7. I have about 10 other brands of briefs, but this is the one I like the most, but this a very subjective evaluation.

One per package. With Cyber Monday Deals! Free Shipping + Extra 30% Off! my current price is $6.96. A very good but probably not the best price I have seen.

They all come with a price, LOL , but you only receive one for the amount posted.

one piece

one

You only get one at that price. I will say that they are extremely comfortable, possibly the nicest briefs I have ever owned! Sometimes it's worth spending the extra money, since briefs are something you wear every day. Life's too short to wear uncomfortable underwear!

Not sure what you are asking, but you get one pair for $9.95. A similar pair of another brand are $16. The briefs
work well for winter and summer. could use a little more stretch in the leg openings, but otherwise, the best
I have found for ventilation , comfort and price

If I understand your question... they are priced individually. These do not come in multi - packs. One per pack.

The ones I bought did not have a price tag. Is this what you were asking?

These are sold individually.