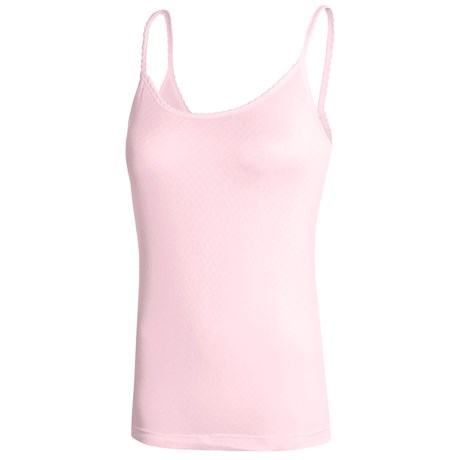 This is just a basic camisole without a bra.

No.

No bra. This is a fairly sheer, silk, tank-style undershirt. I think of textured trouser socks, but of course without elastic and not designed to fit that snugly. Not designed to wear on it's own -- this is really layering underwear.

No. This is extremely lightweight & see-through. No support and can't be worn alone.