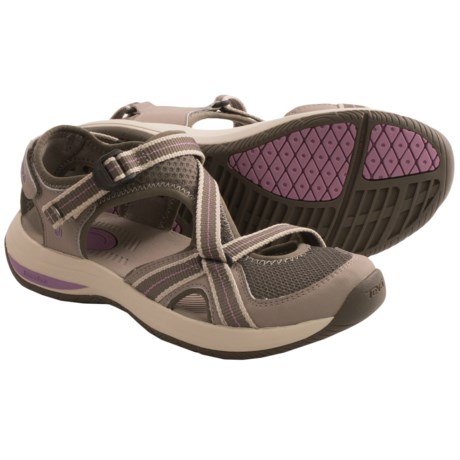 Like you, I've had some that never seem to dry, and I want some to use every other day for my aquatic classes, or daily at the beach. These fall into the never dry for me category. Plus, my first pair fell apart super quickly from never drying out.

I'd pass on these for what you're looking for, especially on a regular basis.

Would NOT select this style for your purposes. The open design would impede swift movement underwater, & lots of sand could get in shoe. The Ewaso as a water shoe would be for canoeing, rafting, etc. Mine dry well after a machine wash on delicate, but they don't shed water like some footwear. I love & wear this shoe for other reasons like support, comfort, being adjustable, but I wear it TO the pool NOT in the water.