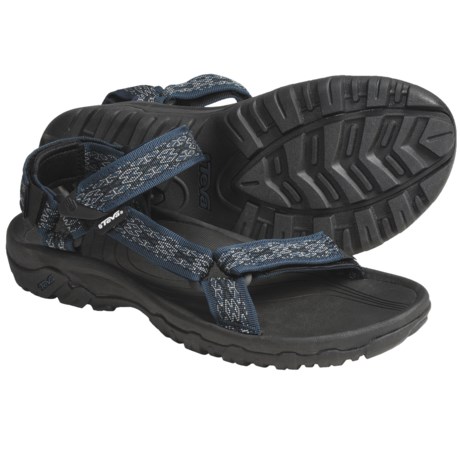 Trusty Teva Hurricane XLT's...
Verified Buyer
Reviewed by Stone from Hawaii on Thursday, July 23, 2015
These are my every day wear shoes. I live and work in Hawaii as a substitute teacher, where even Principals have been known to wear flip-flops. I've been wearing these Teva Hurricane sandals for over maybe 20 years. They used to last me longer, several years, but I think I'm a bit rougher on them now than I used to be. Now they last me about a year, if that long, before the bottom of the soles begins to wear thin and crack. I also noticed that they increased the arch height ever so slightly to offer more support. However, since I have flat feet, the added arch is more bothersome, especially in the beginning, until my feet get used to it. I prefer the older models with the flatter profile along the arches. Even so, these sandals are great for every day wear, hiking across all terrain, including the unforgiving lava fields we have here in Hawaii, and even crossing rivers and streams. since they dry out quickly. They are definitely a great investment for the person who leads an active lifestyle and needs light, comfortable footwear while doing it. I highly recommend them!
Similar items and more information in the following areas: