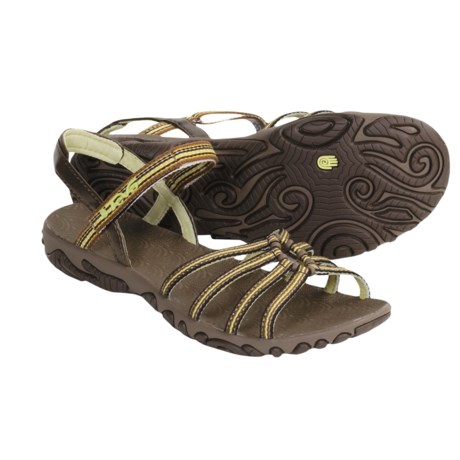 Yes, I think they would work just fine for a water park, beach or pool.. They are sturdy enough, have good traction & would probably dry fairly quickly. They do have one leather strap at the back of the ankle that might get funky over time, if wet too often. They are sports sandals, but I prefer something with more foot protection for hiking or rafting.

I guess you could wear these at a water park - but not really for swimming. They are a pretty rigid shoe - more like a sandal than a water shoe. They are very comfortable. I actually have 2 pairs. Getting them wet is not a problem.

These are not specifically designed for water use.

Yes. I think they would work well in a water park. There are probably better shoes for the park though. They are waterproof and would dry quickly just have a thin strap.

I do know the extent of their "waterproof-ness" as in how long the straps will hold up or if they will stretch if exposed to water for an extended time. However, the soles have a good grip and they are very comfortable.